Vol. 2 No. 2 (2023): Juli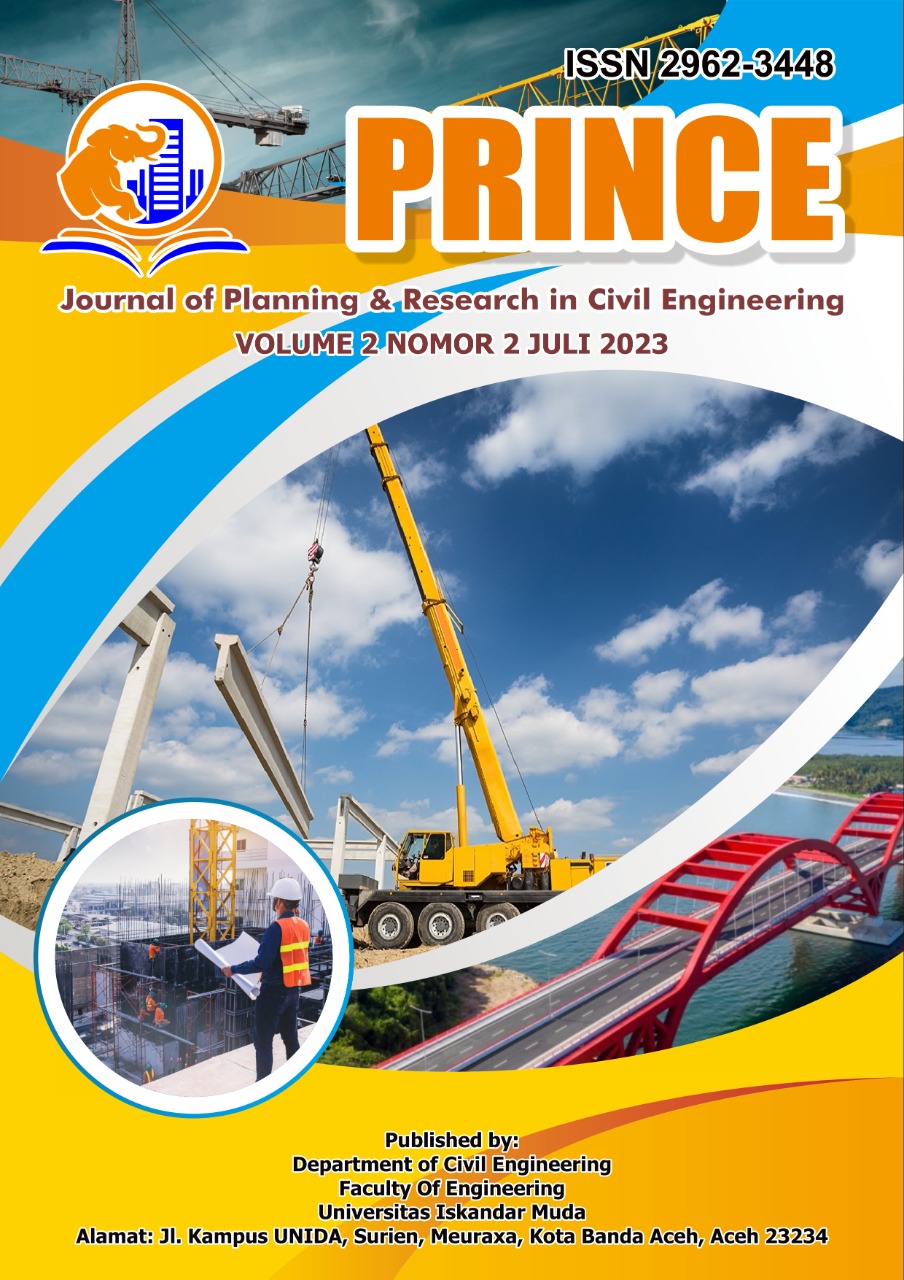 PRINCE: Journal of Planning and Research in Civil Engineering is a peer review journal. The PRINCE is a forum for lecturers and researchers to publish scientific works, both in the form of research results and literature studies in the field of civil engineering.
The scope of article can be in the form of research results, latest methods, criticism of certain research results or methods, or laboratory research as well as literature review. The PRINCE is published three times a year, namely March, July and November.
Manuscripts that have been submitted by the author will be checked by reviewers by checking whether the manuscript has been written according to the template or not and other procedures.
The topics that can be published but are not limited are:
Structural
Construction Management
Transportation
Geotechnical
Hydraulic