PARTISIPASI MASYARAKAT DALAM PERENCANAAN PEMBANGUNAN GAMPONG DI KECAMATAN GRONG-GRONG KABUPATEN PIDIE
Keywords:
Public Participation, Development Planning
Abstract
The development of community participation beginning of the decentralization policy in Indonesia era of reform that puts the community as the main pillar of local government, with the ideal goal contained in the policy as set forth Article 1 point (41) Law No. 9 of 2015 concerning amendments to the law number 23 2014 on local government states that "public participation is the participation of citizens to channel their aspirations, ideas, and interests in local governance" this also applies to community participation in development Gampong-Grong Grong District of Pidie district. Empirical facts in the sub Grong-Grong level of public participation in planning the construction of the Village, the problem in this research is how the people's participation in development planning Gampong and Supporting factors and inhibitors of community participation in development planning Gampong, research objectives describe/analyze community participation in development planning and analyzing the factors supporting and inhibiting participation in peredncanaan development in this study, researchers used a descriptive approach qualitative (descriptive qualitative research), with the consideration that, in this study the researchers intend to obtain a-picture of the phenomenon of community participation in development planning in the District Grong-Grong District Pidie, the types and sources of primary data and secondary selection of informants is intentionally (purposive sampling), in order to gather information on which to base the design theory, data collection techniques that writers use is, direct observations, interviews and research documentation Gampong results show planning the government needs to involve the whole society, because of the participation of society as a keyword in order for a development to be successful, because without involving the community, the government will not be able to achieve optimal development. In development planning begins deliberation (musrenbang) with development planning mechanism that is bootom-up, this mechanism is expected early community involvement in development planning process. Suggestions author village development planning should be done with the participation Vertical, horizontal participation, by enlisting the whole society (participatory), to produce an annual development plan medium-long and term.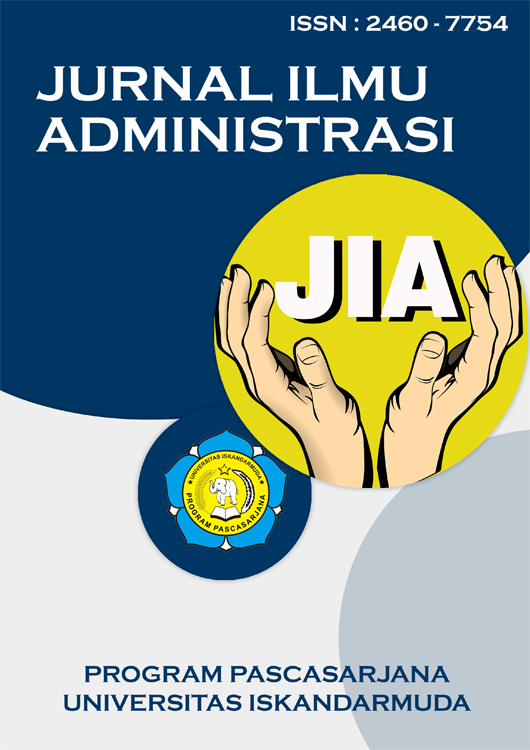 How to Cite
Risdianto, R., Amirulkamar, S., & Ibrahim, S. . (2021). PARTISIPASI MASYARAKAT DALAM PERENCANAAN PEMBANGUNAN GAMPONG DI KECAMATAN GRONG-GRONG KABUPATEN PIDIE. JURNAL ILMU ADMINISTRASI, 7(1), 103-112. Retrieved from https://ejournal.unida-aceh.ac.id/index.php/jia/article/view/80